I have loved the quote since the frist day I saw it in an addidas ad. I made it mine and it has been my motto for many years now. Today I need to hear it over and over.
Every now and then I look up Job options, seeing as I'll be done in about four month its all that worries me now, making money! I've look at so many options, and realized that having study'ed medicine in a foreign country I'm pretty screwed (forgive my language).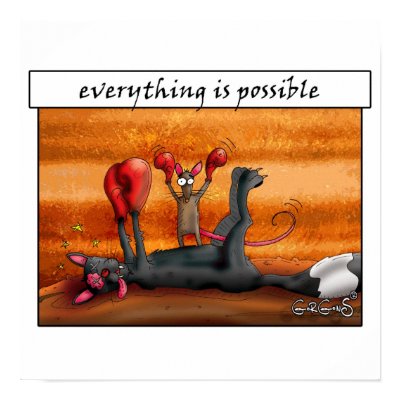 I have my Thesis to complete and that looks like an impossible task. I've got two more exams before my state exam, and I'm wondering where the strength is gonna come from, because right now I'm exhausted and burnt out and just wanna pack my things and quit school. Then there is the state exam, which is the big one, the final of the finals, and the thought of it makes me sick with fear. I try to always stay positive but I'm failing now.
So many things going through my head about WHAT NEXT? everything right now seems so Impossible.
I remember coming to debrecen 6 years ago and the thought of having to go through 6 years of gruesome medical training. It seemed so Impossible.
IMPOSSIBLE IS NOTHING!!!